New "Timeless" Collection Reveals
Learn How To Cut Hair
the 'PASCAL VAN LOENHOUT' 

way

...
Introducing minimalism executed with perfection.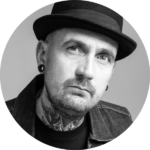 From The Desk Of Pascal Van Loenhout
Author, Speaker, & Trainer

Dear Friend, 

If you'd like to improve your skillset through education delivered by Pascal van Loenhout & his creative team then, this is for you!
Before we go any further, let me make something abundantly clear:

The success behind every form of education is dependent on the mindset of the participant.

We are looking to connect with open-minded creative souls on a mission to get better by sharing knowledge.

We like to welcome individuals with a positive mindset & ready to be taken out of the comfort zone.

It's within our ambition the feed the hungry participants, with the right ingredients to make them grow personally to the highest possible level.

BE FULLY AWARE THAT YOU ARE ABOUT TO ENTER A CREATIVE PRETENTIOUS FREE ZONE, PLEASE LEAVE ALL YOUR BAD VIBES AWAY…

With that said, let me jump right in and show you...
2020 'ETHEREAL' COLLECTION REVEALS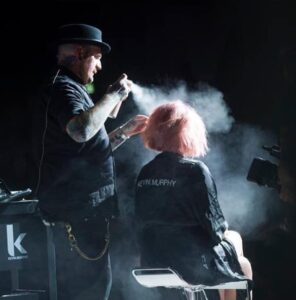 This is dramatically different from anything you've ever did  because it's not just "another course."
Rather, a well thought x day education that will equip you with everything you need to know to progress to a different level.
By completing this course according to the guidelines provided by me and my team, you'll be able to perfect each solution as you go and help your customers like never before.
Gone will be the days of feeling trapped by techniques that never worked well. You'll be able to start cutting like a PRO without any
doubts.
Never again will you come to a situation where you will not be able t know what to do next. You'll break free of your "I am not creative enough" thinking and enable yourself to do anything your heart desires.
By the end of this xxx days, you'll have everything you need to turn your business around and begin down the road of success, and prosperity.
But This Is About MORE Than Just A Course
As a Global Director, I travel the world to share knowledge & expertise within the industry.
With over 27 years of experience in doing workshops, seminars & shows the academy will be exposed as a non secret environment with only one great ambition

Bringing out the best of each individual through tailor made education.

No matter your background or level of experience, I can provide you with the tools you need to become a successful hairdresser.
ROCKSTAR!

Here's what you'll learn:
➡️  To master all technical ingredients (STP) Shape, Texture & Proportion.
➡️  Becoming self aware about the endless possibilities of your technical skills. 
➡️  Coming up with the right solutions for your customer's problem.
➡️  The ability to profile yourself to a status that you want & attract the clients you deserve.
➡️  Made aware that communication is the foundation of every successful haircut.
➡️  The ability to lead the consultation & navigate the consumer into making the right decisions.
➡️  To understand the importance of implementing your vision, feelings & taste to make your work outstanding.
➡️  Practice what you preach… Means living up to the expectations of the promises you made.
➡️  Being in control of the clients requests instead of pretending you are & trying to fake it.
➡️  You will raise your confidence so you can live up to your full potential.
➡️  Personal development will eventually earn you a great reputation within this industry.
The "cost" of this book is $6.90, and you'll get it right away as a download.
As soon as you place your order, you'll get an email with a link to download the book.
You'll be able to access it anywhere, immediately, whenever you want without having to lug around a hard copy or wait on the mail.
Oh, and in case you're wondering...
This book is part of a test I'm running for my business.
And because the price is so low, I'm taking a loss on the book.
It currently costs me about $22 to sell one book.
Now, why would I do that?
Simple - I've packed as much value as possible into this book, and I'm hoping you love it so much, you'll want to work more with me down the road.
This Is Truly A Limited Offer, So Claim It Now
Before It's ALL Gone
Thanks for taking the time to read this letter. I look forward to hearing from you soon!
P.S. If you're like me and skip to the end of these letters, here's what you need to know:
I'm offering you a xxxxxxxxx
The course is $6.90.
What's important about this is that the book goes much deeper than just changing your behaviors to find happiness. I'll teach you how to retrain your brain and harness your subconscious mind for ultimate success.
This is a very limited offer because it's a marketing test.
There is no "catch" to this offer. You will not get signed up for anything else or get any annoying phone calls from a salesperson.
In fact, if you don't like the book, let me know and I'll refund your $6.90 immediately. You don't even need to send the book back.